Latest news.
Have a look on htt's current exhibitions, new product lines, product updates, cooperations and more to stay up to date with the htt Group, the Semiconductor Industry and tomorrow's technologies.
July 05, 2017
We are now the official Rep of MPI Probecards Division in Europe, UK and Israel
htt Group and MPI Corporation are proud to announce a formal agreement for the distribution of MPI's Probe Card Division products throughout Europe, UK and Israel.

This agreement includes the installation of equipment, training and personnel for the repair support of MPI's probe card product lines at htt's facility in Dresden, Germany.

"htt Group's professional knowledge and support structure is a perfect fit for MPI's international expansion" says, Scott Kuo, President MPI Corporation, Taiwan. "Having their own cantilever product line and repair facility aligns perfectly with MPI's customer requirements within the European arena."

"htt's alliance with MPI's Thermal division has proven very successful for both organizations and it is an honor to now represent MPI's Probe Card division" says Eberhard Siml, President, htt Group Germany. "This symbiotic relationship is exactly what the European test and measurement customers have been asking for."

MPI's probe card technologies include Cantilever, Vertical and MEMs products in markets such as LCD Drivers, Logic IC's and Parametric Test. To achieve the semiconductor chip manufacture time-to-market (TTM) and cost of test (COT) demands, MPI's experienced team members are collaborating with global project members for early customized engagement on printed circuit boards (PCB), space transformers (ST) and substrate (SB) designs.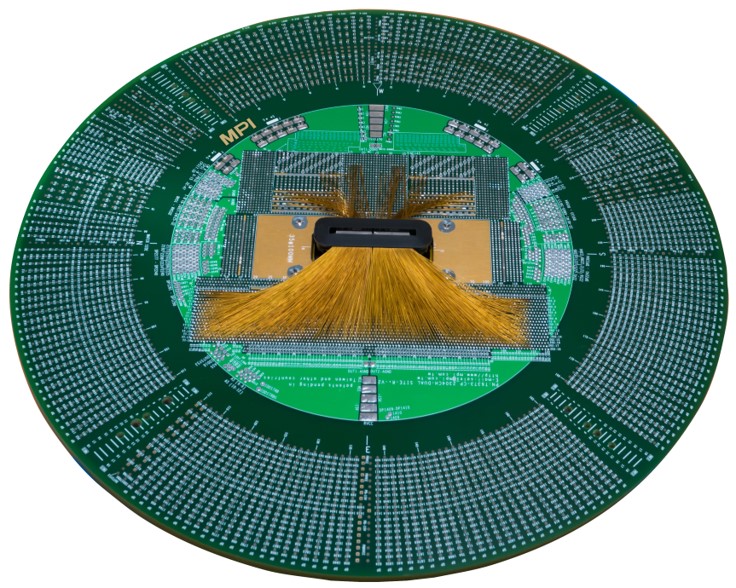 About MPI Corporation:
Founded in 1995 and headquartered in Hsinchu, Taiwan, MPI Corporation is a global technology leader in Semiconductor, Light Emitting Diode (LED), Photo Detectors, Lasers, Materials Research, Aerospace, Automotive, Fiber Optic, Electronic Components and more.

MPI's four main business sectors include Probe Card, Photonics Automation, Advanced Semiconductor Test and Thermal Divisions. MPI products range from various advanced probe card technologies, probers, testers, material handlers, inspection and thermal air systems. Many of these products are accompanied by state-of-the-art Calibration and Test & Measurement software suites.

The diversification of product portfolio and industries allows a healthy environment for employee growth and retention. Cross pollination of product technologies allows each new innovation to provide differentiation in areas that are meaningful to our precious customer base.

For more details about MPI products please contact Mr. Mohammed Ibrahim, e-mail: mibrahim@httgroup.eu or visit our MPI Probecards Product page
here.
June 26, 2017
NOW AVAILABLE: a spacer ring for Concept and Sequal 200mm CVD tools.
These items are necessary for running on LAM Concept 1, 2 and Sequal:

1. AGS200 Auto Gapping Sensor- Wafer, size: 200mm
2. AGS15 Field Calibration Fixture
3. Sequal/Concept Ring for LAM Concept 1, 2 and Sequal

Benefit / Added-Value: Typical Sequal/Concept gapping time savings: 85%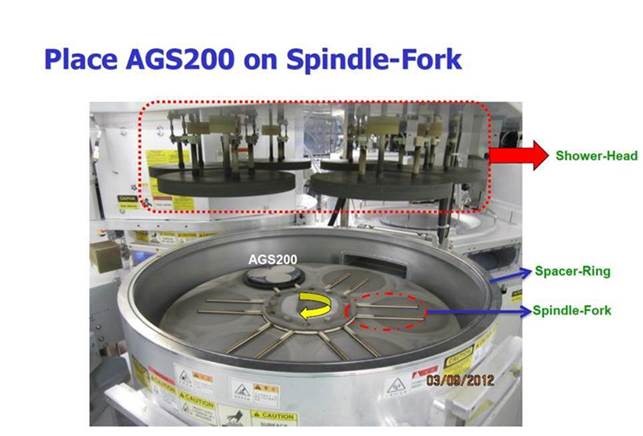 For more Information about Cyberoptics' products please have a look here on our
Cyberoptics product page
.
June 12, 2017
ITS CCW – a complete new method to clean your Wafer Prober
For more information about ITS - International Test Solutions' products please click here.
May 30, 2017
Afore presents brand new 'METIS' test System @Sensor+Test
Afore presents its latest development the METIS test system for motion sensor and software development at this years' Sensor + Test show in Nuremberg this week. For more information visit Afore's product page.



May 29, 2017
Cyberoptics releases new AMS Wafer and AMSR Reticles
High interest for new AMS Wafer and AMSR Reticles – used for measuring production Equipment.
Click
here
for more Information about Cyberoptics' products.
May 29, 2017
AFORE will present its BRAND NEW 'METIS' System @Sensor+Test, 30.5. - 1.6. 17
The BRAND NEW METIS is a motion simulator for sensor and end product testing which will officially be launched at this year's Sensor+Test Show in Nuremberg from 30th of May until 1st of June, 2017 on Afore's booth # 5-422.

Click
here
for more Information about the METIS System.
May 12, 2017
IS-Test Workshop will take place next week, May 15th and 16th!
ITWS is a regular event for the semiconductor industry in Europe.

This year it's already the 9th anniversary of the Workshop and it focuses on the topic 'To test or not to test? A closer look on wafer testing strategies'

For this year's Agenda please have a closer look
here
May 12, 2017
AFORE OY @Sensor + Test Show in Nuremberg from May 30th to June 1st
Afore Oy
will exhibit its latest development for MEMS device testing under stimulus at the Sensor + Test 2017 show taking place in Nuremberg, Germany from May 30th to June 1st, 2017.

We invite our customers to visit their booth #422 in hall 5.

Register
here
for your free admission voucher.

Have also a look at Afore's product page if you are interested in more Information about their Wafer Level Test Handlers.
May 11, 2017
htt Group is the new Sales Rep of MPI's Advanced Probecards
From June 1st, 2017 htt Group will be the new official Sales Distributor of MPI's Advanced probe Cards.

MPI's probe card technologies have the world's lowest overall cost-of-ownership for the vast majority of semiconductor testin:

- Cantilever
- Vertical
- MEMs

For more Information have a look on the official press release
here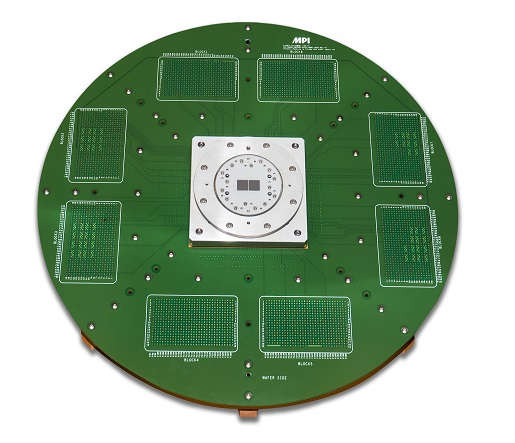 May 10, 2017
See Japan Unix' innovative Robot Technology in Selective Soldering
April 25, 2017
htt Group's Wafer Reader Division @Semicon SEA

htt Group's product Manager for IOSS Wafer ID Reader will be on site at Semicon SEA, booth # 113 to give Live Demos of the
brandnew IOSS WID120 Wafer ID Reader.


Learn about the new Features of our WID120. For more Information have a closer look
here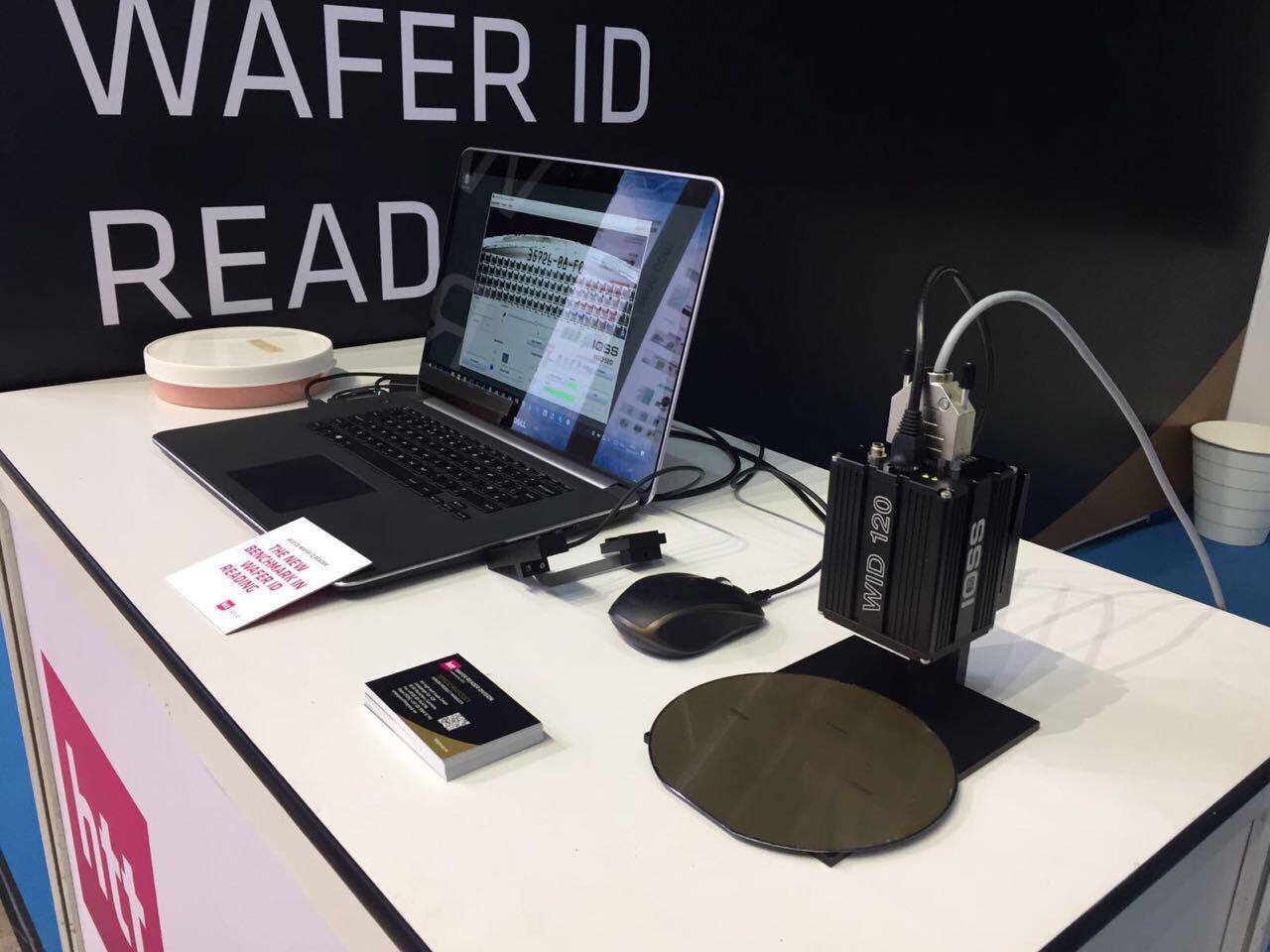 April 06, 2017
HTT Probecard Division turns 25! Let's celebrate!!
"25 Jahre HTT Prüf Karten aus Fertigung Dresden"

Am 16.März 2017 war der Start der HTT Dresden. Begonnen wurde mit der Fertigung von Blade Type und Epoxy Type Probe Karten in den Fertigungsräumen, Dresden , Grenzstrasse Erste Mitarbeiter waren unser Prüfkartenbauer Dietmar Reichelt und Axel Thierschmann und unser Fertigungsleiter Falk Schöne, seine hohen Prüfkartenkenntnisse haben die Prüfkarten-Branche in den 25 Jahren sehr erfolgreich geprägt, die Industrie kennt unseren Falk, fragt nach seinem Rat und spricht von ihm nur in den höchsten Tönen, für sein Prüfkartenteam ist er Vorbild und ein immer gerechter Chef.

Durch das starke Wachstum der HTT Dresden Prüfkartenfertigung und der damit verbundenen Bereitstellung von modernen und neuen Fertigungsgeräten für die heute 15 Mitarbeiterinnen und Mitarbeiter war der Umzug 2002 in größere und moderne Fertigungsräume zur Wetterwarte, nahe dem internationalen Flughafen Dresden unausweichlich. Heute arbeiten unsere Dresdner Kolleginnen/Kollegen unter Reinraumbedingungen und unterstützt von modernsten Materialbearbeitungsmaschinen, Probekartentestern, vielen eigenentwickelten Geräten, sowie Hilfsmitteln wie CAD und modernen CRM- und Computersystemen hoch motiviert und sehr erfolgreich und mit höchster Qualität von der Wetterwarte aus.

Die HTT Dresden ist seit 2011 nach ISO 9001:2008 zertifiziert und entwickelt und fertigt heute Prüfkarten, Mini Prober und Specials und betreut und beliefert mehr als 200 Kunden . In den sehr erfolgreichen 25 Jahren haben unsere Prüfkarten Spezialisten mehr als 3.000 Layouts und Designs neu erstellt, über 60.000 Prüfkarten neu gebaut, 5.500 Prüfkarten repariert und mehr als 40 Mini-Prober (der kleinste Prober der Welt) im Kundenauftrag entwickelt und gebaut.

Herzlichen Glückwunsch unserem Leiter der Prüfkarten Dresden Fertigung, Herrn Falk Schöne und seinen 6 Kolleginnen und 8 Kollegen. Wir feiern unser 25-jähriges Jubiläum am Freitag, 21. April 2017 von 13 Uhr bis 17 Uhr in Dresden, zur Wetterwarte 50, Haus 337 b. Wir freuen uns auf Ihr Kommen."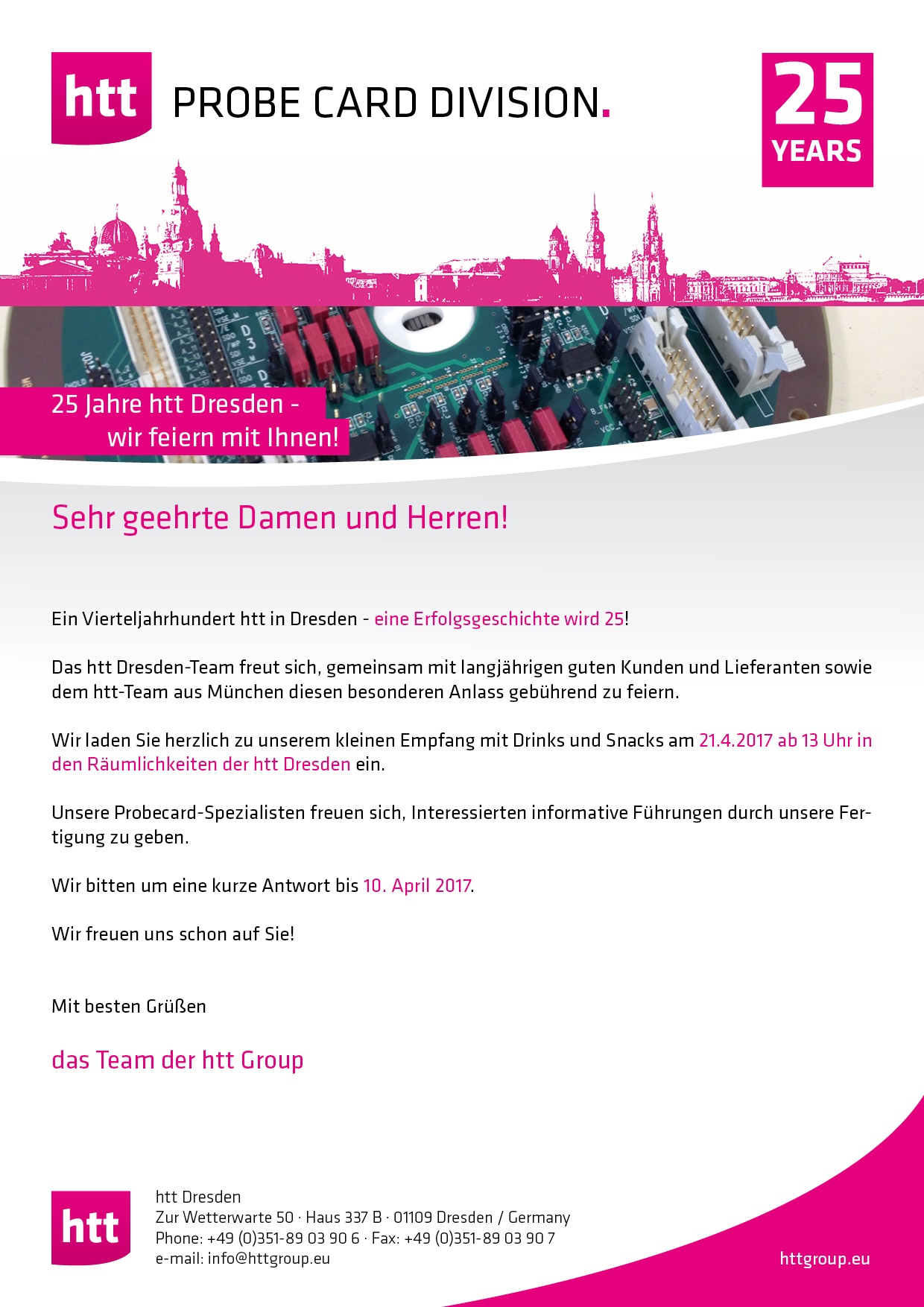 March 23, 2017
Martek is the sole owner of all Electroglas Wafer Prober Intellectual Property.
For more Information about MarTek's whole product range click
here
March 17, 2017
Thank you Semicon China 2017 for having us!!
We had a sucessful Semicon China Show in Shanghai with lots of live Demos of the brand new IOSS WID120 Wafer ID Reader.

For more Information about the WID120 please click
here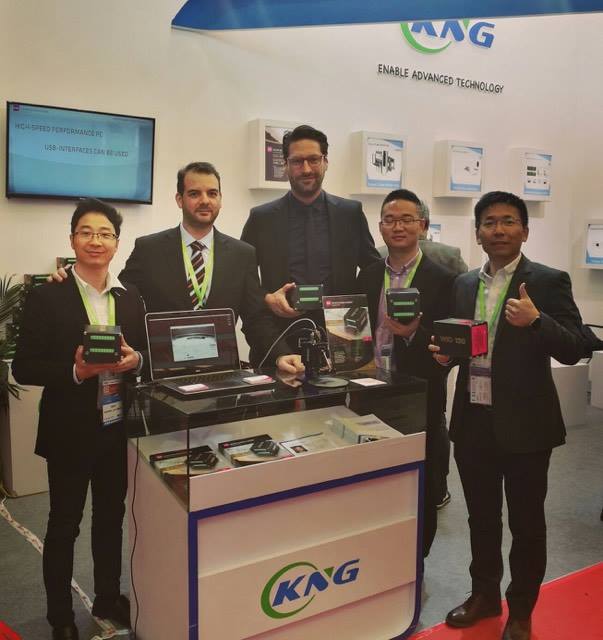 March 09, 2017
htt Group Wafer Reader Division @SEMICON CHINA, next week!
htt Group will be @KNG's booth No. 5775 at Semicon China from 14th fo 16th of March, 2017. For more Information about the Show please click here: http://www.semiconchina.org/
March 06, 2017
Thermo Fisher Sceintific 2-pin ESD Tester Seminar @htt.
htt recently hosted a Thermo Fisher Scientific 2-pin ESD tester seminar showing attendees how to bring ESD characterization of their devices to the next level. The seminar included hands-on operation at both the TLP/VF-TLP tester Celestron as well as on the HMM / HBM / MM tester Pegasus. Both systems were set up to test wafer level devices at a Micromanipulator probe station in our demo room. Click here for more details on Thermo Fisher Scientifics ESD test solutions. http://www.httgroup.eu/divisions/equipment/capital_equipment.php?label=35
February 22, 2017
ANNOUNCEMENT: htt Group is the new Sales Rep of AFORE Finland
Htt Group is proud to announce that it entered into an agreement with Afore Finland to represent their range of products for MEMS sensor testing using a wide range of stimuli options like motion, pressure, temperature and humidity. Afore is a success story since it was established in 1995. The company's focus is on wafer level and strip level test for a wide range MEMS sensors under stimulus from various environmental solutions to full 9DOF motion applications. More information about Afore's systems can be found on our Afore Product overview in the section of 'Capital Equipment'.
February 16, 2017
Fully automatic 5-axle milling System installed @PC Production in Dresden
The Dresdener Probecard Production exdented its production process with a new modern 5-axle milling machine which enables to manufacture ceramics in a high-precision quality. For more Information about our in Dresden manufactured Probe Cards please click here
December 24, 2016
htt Group wishes you all a Merry Christmas xxx
December 18, 2016
htt Group had a successful show @Semicon Japan